There are few places better for Fall colors than Red River Gorge. With so many spectacular vistas, this trip itinerary is built on big views of the forest canopy.
Red River Gorge
—
Big Views and Fall Colors
This trip plan is built around one thing - big views. This weekend includes visits to three arches and to some of the most famous rock formations where you can enjoy the biggest, best views in Kentucky. While you never can tell when the leaves will turn, you'll come away from this trip having seen some of the finest Mother Nature has to offer.
Sunset at Whistling Arch is quiet and peaceful. Away from the crowds that gather elsewhere, you can take it in with ease.
After taking in sunset, head over to Hop's Fork to enjoy a nightcap under the lights. Plus, pick-up some beer to go from their enormous selection.
Sunrise Above Swift Camp Creek
Whether you get clear skies or all clouds, there's something amazing about sitting on a piece of rock, watching the river fog begin to lift.
Auxier Ridge-Double Arch Loop
Catch the biggest view in Red River Gorge from the Observatory on top of Double Arch, and sit on the most iconic pieces of rock on Auxier Ridge. For the Fall season, it doesn't get any better than this!
After you've been out on the trails, there are few things more satisfying than heading to Sky Bridge Station, enjoying a Kentucky craft beer, and chowing down on my personal favorite - an Aztec quesadilla (or two!).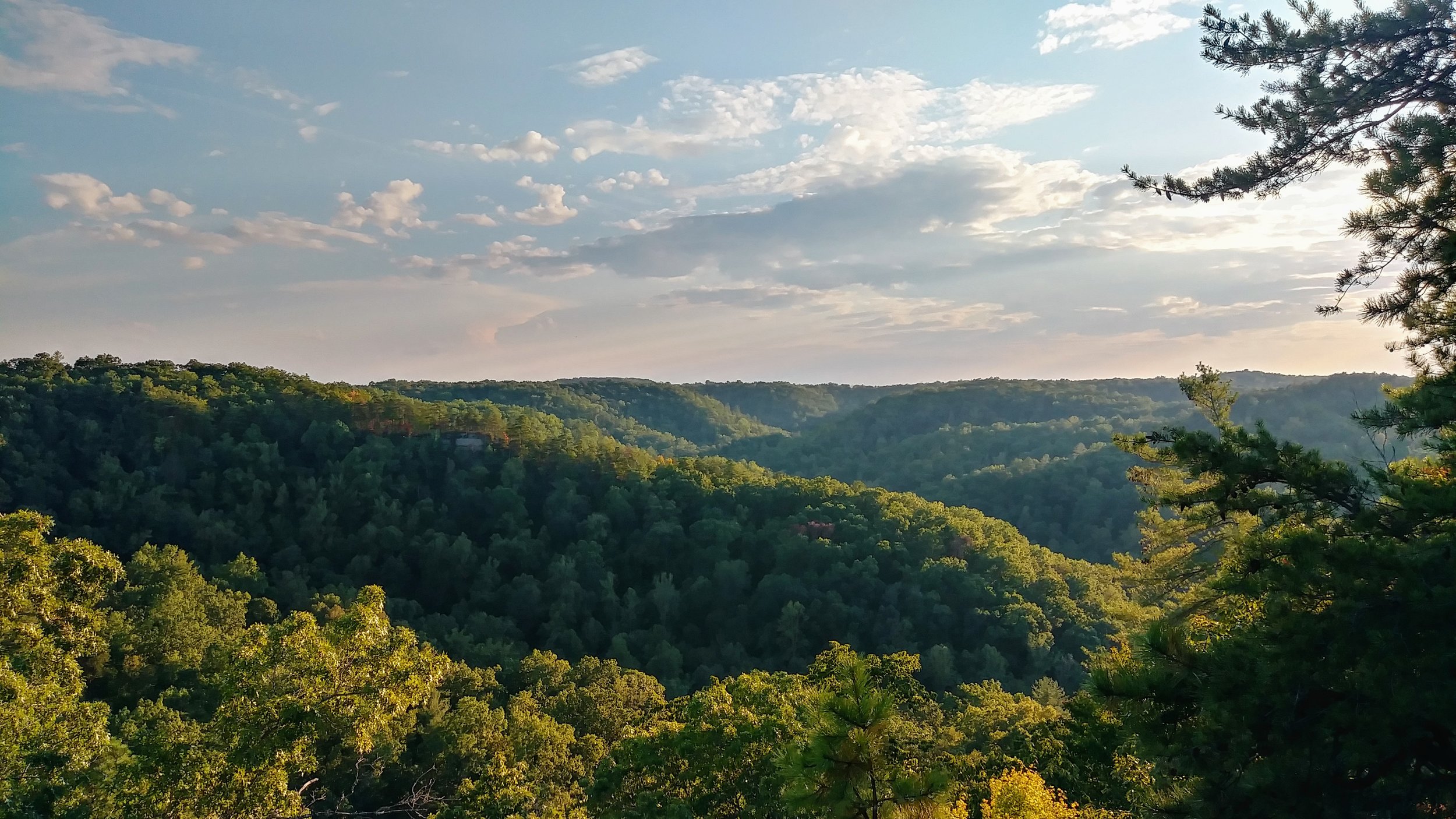 Whether you're feeling froggy or groggy from Saturday, get up to Natural Bridge. It's the most famous arch in Kentucky, and at only two miles, it's worth it. If you're feeling particularly groggy, take the Sky Lift to the top.
No visit to Red River Gorge is complete until you experience Miguel's Pizza. Sure, the pizza is delicious, but really, this is a cultural treasure. While waiting for your order, take a look around and enjoy the community!